A report has indicated that Google is further planning to reduce the role of middleman for the Android mobile devices. The company is planning to begin and offer the wireless services by itself. This has been reported in a report.
The search engine giant discussed the terms and conditions with some representatives of Dish Network to finalize the partnership deal on a wireless service, according to a report published in The Wall Street Journal. This report says that both the companies are quite hopeful for the successful completion of this deal.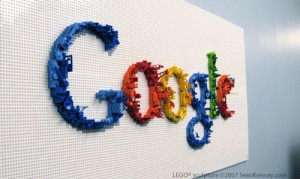 Dish Network bought the wireless spectrum in 2008. The base of the company is considered as the strong. The same company met with some other companies aside from Google, this report says.
The Chairman of Dish Network, Charlie Ergen, said potential partners include companies "who would like to be in the industry". This report says that the Chairman of Dish did not mention the name of Google. There are also rumors that AT & T might partner with Dish on the spectrum offering.
Google tried to bid for wireless spectrum in 2008. But this bid won by the Verizon and AT & T. It is also said about Google that it got $500 million stake in mobile broadband firm Clearwire but the same was sold by the company for $66.5 million during this year.
Google is still offering wired broadband service in the Kansas City. The company also diversified its business by introducing the wireless handset business last yea. This deal was made finalized Motorola by the Google at the price of $12.5 billion.
Tags:
AT & T
,
Motorola
,
Verizon
,
Wireless Network