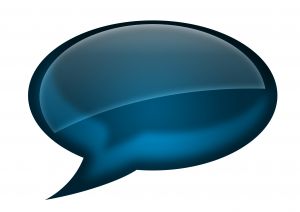 Facebook chat on Blackberry can be accomplished using several different apps, and because the decision is tough every time, we will attempt to present these options so that you can make the choice yourself.
First, we have the Chat for Facebook app that you can find on the official Blackberry site. This is regarded as the most stable option because it is made by the makers of the Blackberry range, and they are the ones that know their products best. The idea is that, even if it is the more stable app, it is not the easiest to use and it seems to need a decent mobile internet connection. The interface can be pretty confusing some times and it requires a bit of time to get used to.
The next option you have in terms of facebook chat on Blackberry is the ebuddy app. This can be used on most Blackberry handhelds and it usually works pretty well, but you need to create an ebuddy account besides your facebook one. The app works decently fast and you can get used to the interface within minutes. The downside is that it can crash sometimes, especially on older devices.
Beejive IM is the third option for facebook chat on blackberry. It is rather new and still in beta phase, but it works very well and it provides with additional options over the other apps. When it gets released as a final product a lot of people think that it could be the best option for facebook chat on blackberry.
IM+ is a simple app that incorporates a lot of different chat options for different IM programs, including facebook. It can be a bit confusing at times, but in general it works rather well. You can choose to use it only for facebook or for several IM programs at a time. It has the option of working without a dedicated mobile internet connection in some countries, using the provider's free access to some IM programs.
The last option you have when looking for facebook chat on blackberry is an upcoming app that you have probably heard about before, Trillian. Yes, the app is coming to Blackberry (and several other mobile platforms) and it promises to offer a rather special chat experience. It will cost around 10 dollars, but for that you get a lot of options and a great interface, just like the one you were used to a couple of years ago on your desktop computer.
So, these are the options and for me, the best one is difficult to pick. I think that it would be best to try all of them for a couple of days and see which one suits you best. Since you can find most of them for free on as a trial, you can easily download all of them and test them properly. Facebook chat on blackberry is not impossible anymore, as it was just a couple of months ago.
Tags:
Blackberry
,
Chat Apps
,
Facebook
,
Social Network