Facebook introduced "I am Voting" app during the election of 2010 in which more than 340,000 Americans voted through this app. Now, in 2012, the leading social media site again introduced the voting app for the U.S Presidential elections. Now, the officials of the Facebook have released some interesting facts and figures of this app usage.
The findings of the usage of this app were written down by Eytan Bakshy who is the member of Facebook's data science department. According to the findings, there are more than 168 million users of Facebook in theUnited States. Out of this figure, about 9 million users used this app to declare their intention of voting.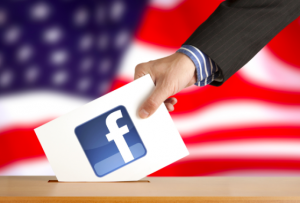 According to the Findings of this study, the number of women is more than the men that they were voting. However, this reports says that this does not mean that women are more interested in politics than men. But this reveals that women are more willing to share on Facebook than the men.
Recently, another research report has also indicated that women are more interested in using the Faceboon than the men. This study also says that in comparison with the comments, likes and status updates, the voting interest of women also indicates that they are more engaged in the social media site as compared to men.
This report also communicates that it was not just women who shared their opinion but a large number of men also contributed their thoughts through this app.
The study reveals that the most of the users used this app through their mobile devices and this number stands at 46.6 percent. This is no doubt the good news for the Facebook which has recently updated and increased the focus on mobile devices after the smart phone users helped the company to increase the revenue of the company by 32 percent during the third quarter.
Tags:
apps
,
Election apps
,
Social media sites
,
U.S Presidential Elections