Fourth quarter results of Apple has been warmly welcomed by the investors.  The Apple has shown strong and positive growth in the revenue and in net profit.  This result has also come in the market as per the expectations of the analysts.
The majority of the peoples were anxiously waiting for the fourth quarter results of the Apple. Recently the company introduced and launched its new product the iPad mini. The results and the earnings that have been shown by the company are simply tremendous and there is nothing doubtful about the company.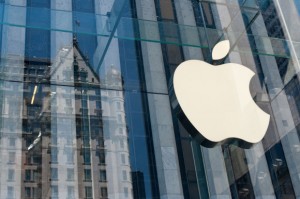 According to the fourth quarter results, the company earned total revenue amounting to $ 36 billion and Apple has also enjoyed quarterly net profit of $ 8.2 billion. These figures show significant growth in as compared to the last year. During last year, the fourth quarter revenue of the company was $ 28.3 billion. The company did enjoy the net profit during last year's fourth quarter amounting to $ 6.6 billion. The major contribution in increasing the total revenue of the company was International sales that contribute about 60% share in the total revenue growth.
Tim Cook, Company's CEO, said "we are very proud to end a fantastic fiscal year with record September quarter results". He further added that during this holiday season, the company has introduced the most advanced and latest products in the market including best iPhone, iPad, Mac and iPod. The company is very much confident regarding the new products pipeline.
According to the financial results, the company sold about 26.9 million iPhones in the fourth quarter. This figure shows about 58 percent unit growth as compared to the last year. Similarly, the company sold about 14 million iPads during the same quarter and this represents about 26% unit growth over the last year. As far as the Macs and iPods are concerned, the company sold 4.9 million and 5.3 million units respectively. The iPod is the only product that observed the decline in the sales during this quarter in comparison with the last quarter.
Apple's CFO, Peter Oppenheimer, "We are pleased to have generated over $41 billion in net income and over $50 billion in operating cash flows in the financial year of 2012".
Tags:
Apple's Financial Results
,
Fourth Quarter
,
Sales Growth