23rd October is the release date of Apple's new and latest product, iPad mini. This is basically a pint-sized version of the Apple's iconic tablet.
So far the company has not announced any specific feature or specification this latest device. But different analyst of the market has been succeeded in getting some information about this device. This information has been collected from different rumors and leaked features.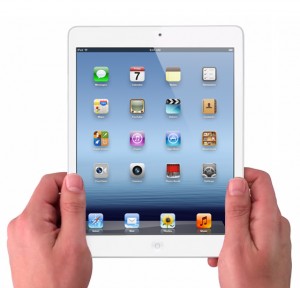 The analysts are of the opinion that this device will face strong competition with already available devices in the market by other competitors. This device will have to face competition with other devices in terms of price, features and other specifications.
The market has collected some information about this device and we are going to share this with you peoples.
Most analysts of the market are of the opinion that this device is expected to have 7.85 inches or 7 inch wide screen. That is most identical size to the Google's Nexus tablet as well as the Amazon's tablet known as Kindle Fire.
What are the benefits of 7 inch tablets? These small tablets are easy to hold and reading on these tablets is also very easy as they are low in weight. Moreover these tablets are also easy to move from one place to another place as they are easy to handle.
The competition among the small screen tablets is much cheaper and there are different small tablets that are easily available in the market at an affordable price. Yet know, the exact price of this tablet is not confirmed by the company.
There are also strong rumors in the market that this tablet will have lighting connectors that have been recently introduced in iPhone 5. The addition of these connectors will make this device more attractive. The analysts are of the opinion that this tablet will certainly a good addition in the portfolio of the company.
Tags:
iPad mini
,
leaked information