It has been said since long time that Apple is planning to launch its TV. Now there are strong rumors in the market that Apple is going to test Apple's HDTV. These have been confirmed by the different sources of market including the Foxconn. This source has also confirmed that Apple is using LCD panels that may range between 46 inches and 55 inches.
But some sources of the market are making comments against this launch. According to another source, FocusTaiwan, there are less chances of launch of this TV during 2013.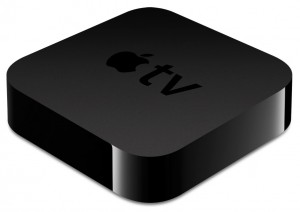 These rumors about Apple TV have been there for years. Tim Cook several times indicated that the company has the plans for TV set but he did not disclose the details any more.
But according to the leaked news from Foxconn, Apple has started testing designs of the TV. Foxconn is the Chinese manufacturer that develops most of the company's iconic products including the iPhone and iPad.
The officials of the company are quite hopeful about the successful launch of this product. The analysts of the market are also of the opinion that this will add further towards the revenue generation of the company.
The analysts of the market are also of the opinion that in case of launch of this TV, the company will have to face strong competition with Samsung and Sony. Both the Samsung and Apple are enjoying the larger market share in mobile market and they both will face strong competition if this launch becomes successful.
Tags:
Apple TV
,
Foxconn
,
HDTV