The Apple is continuously working on the improvement of the services that are being provided by the company to the users of their devices and applications.
Previously, the users were able to access the emoji characters on an iOS only through downloading a third party application. Now, here is good news for the users of Apple devices that these characters are easily available and now are supported by iOS 6.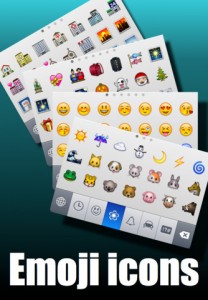 Due to this improvement, the Apple has said Good Bye to the developers of this application. According to the report as published by MacRumors, Apple is now sending notifications to different developers that their apps are no longer will be available in app store.
This will help the customers a lot as these apps will now be available for the users free of cost. After Apple has withdrawn this application, the developers are receiving the message in the following way:
We are writing to let you know your app, XXXX, has been removed from the App store because it is no longer needed to unlock Emoji. Since iOS 6 now provides Emoji support to all the users, your app is no longer in compliance with the App Store Review Guidelines. 
2.12 Apps that are not very useful, are simply web sites bundled as apps, or do not provide any lasting entertainment value may be rejected.
If you have question about the removal of your app, please contact app review at appreview@apple.com. Please include the app ID and the name of your app in the email.
Thank You and Best Regards.
The users of this application must keep one thing in their mind that Apple's emoji keyboard is not available by default. For this purpose they have to follow the procedure of adding this keyboard then they will be able to run this application.
Tags:
apps developers
,
Emoji Apps
,
Third Party apps