Here is good news for the iPhone lovers. After the successful launch of Apple iPhone 5, the same company is planning to introduce the unique successor of this iPhone. According to some reports of the markets, the Apple is planning to start the trial production of iPhone 5S in December.
This report has been published in China's Commercial Times. According to this report, the Apple has the plans to produce 50,000 to 100,000 units of iPhone 5S during the trial production launch.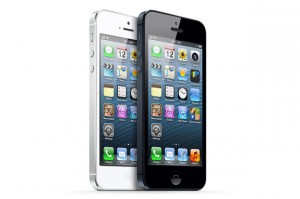 This report further expands the details that the new iPhone, a new version of iPad and the more advanced Apple HDTV (iTV) will be released till the first half of 2013. This report says that these things seem difficult to happen at once and the consumers will have to wait some more time for these latest devices.
According to the Commercial Time's report, Apple is producing the trial run to prepare its manufacturing processes for the extraordinary demand that it expects for the device. Apple is also planning to move back the use of some Samsung components in its devices. For this purpose the company has made plans to contact with other suppliers.
However, Apple has not been able to find the alternate suppliers for Samsung's processor. And after this news, the Samsung has increased the prices of its components by more than 20%.
According to this report, the demand of the current iPhone of the company is on the higher side and the six month time schedule for the release of new model does not seem long.
But according to the some leading analysts of the market, the customers will surely demand more improved features from the upcoming device as they will have to pay more dollars for this new device. If the newer devices are only marginal improvements over the old ones, then the company will not be able to get the warm response from the public.
Tags:
HDTV
,
iPhone 5S
,
iTV
,
Samsung components