The share price of Apple has shown a significant decline in its price on Friday at the close of business hours following the disappointing earnings as shown and announced by the company. The investors and other leading market players were expecting more earnings as compared to the already announced results by the company.
The price of the stock of the company fell below the $ 600 level benchmark at the closing of the business week on Friday. The price has come down this level for the first time and the main reason of this decline in the price is falling revenue of the company that company announced on Thursday. Another main reason of the decline in the price of the stock is also lower than expected projection for the profits of December quarter.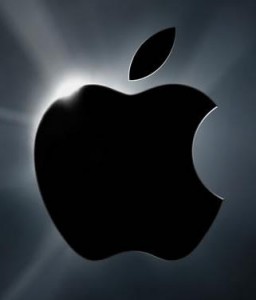 Some of the results as declared by the company did not meet with the expectations of the investors. No doubt the company has shown a remarkable sales growth and performance in its latest iPhone 5 but the number showing the sales of iPad did not fulfill the investor's expectations. The earnings per share for the September quarter also showed declining trend.
The more alarming and dangerous thing for the investors is the announcement by the company that they are setting and projecting lower profit margin for the upcoming fiscal quarter. The investors were expecting that the company will show earning per share for the December quarter at the rate of $ 15.49 per share but remaining on the lower side, the company projected that it will earn $ 11.75 profit per share in the upcoming fiscal quarter.
Tim Cook, CEO of the company further explained that lower projection for the upcoming quarter is due to the fact that major portion of the company's income will be made available for rolling out new products and this thing will imply more cost. He further added that at the same time, some of these new products like iPad mini will be sold at near to the cost profit and company will earn lesser profit on this product.
Some research analyst companies of the capital market also turned down their price projections for the company's stock after following these news and announcements by the company. One of the leading research analyst firms of the market, Evercore Partners, cut its price target on the stock from $800 to $ 775.
The company's stock performed well during mid of the month of September and crossed the level of $ 700 after  the launch of iPhone 5 but his level was not sustained by the company due to below expected results as announced by the company.
Tags:
Apple's Stock Pirce
,
Financial Year
,
FIscal Quarter
,
Stock Price