The declining price of facebook's share has not only affected investor's net worth, it has also badly impacted the value of facebook's employees.
According to Wall Street Journal, which got references from the compensation research firm Equilar, the employees of facebook faced an average loss of $ 2 million since the company went in to public. As of the closing of Friday, the last working day of the week, the average employee's stocks worth in company were worth $ 2.5 million.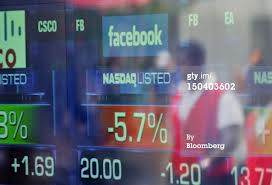 The case of the executives of the company is totally different as some key executive of the company lost much more. According to Wall Street journal, Sheryl Sandberg which has the key post of company's COO has lost more than $700 million since the company launched its IPO. If we talk further, Mark Zuckerberg which is the co-founder and CEO of the company have so far lost more than $ 10.5 billion since the company went into public.
Initially its share was launched at $ 38 per share in May 2012 and since then the stock price has continuously shown a declining trend and during in early September, its share price touched as much low of $ 17.55. But now a slight movement has been seen in its share and it closed on Friday at $ 21 which is still below its offer price.
According to different analysts of the market, the employees of facebook including executives must have more money to tackle their financial needs but the thing of deep concern is the moral and talent retention of company's employees. The employees of the company bought this share on the hope and dreams that the stock price will raise above $ 38 due to different certain factors. But the company's tock did not perform well. Now employees have only two options, either to sell it at lower price or hold it as soon as the price of stock crosses $ 38.
Now the thing is that when the price will go above $ 38. For this purpose the employees of the company will have to wait some time.
Tags:
Declining trend
,
Facebook
,
loss in shares
,
share price