The leading social media site has announced on Tuesday its third quarter financial results. These results have merely passed the expectations of the investors and analysts. According to the third quarter results, Facebook earned $ 1.26 billion profit.
During the announcement of the results, the CEO Mark Zuckerberg said "As proud as I am that a billion people use Facebook each month, I am also really happy that over 600 million people now share and connect on Facebook every month using mobile devices. People who use our mobile products are more engaged and we believe we can increase engagement even further as we continue to introduce new products and improve our platform. At the same time, we are deeply integrating monetization into our product teams in order to build a stronger, more valuable company".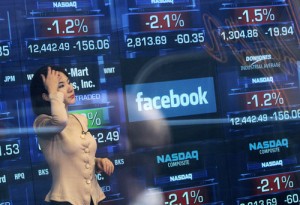 The CEO of Facebook pointed out the importance of mobile usage of the Facebook. He also said that Facebook has more potential in terms of monetization of mobile usage. According to him, most of the users of Facebook are using this medium for connecting each other on this leading social media site of the world. He also explained that company is also setting new goals for this purpose.
As far as the positions of games are concerned, Zuckerberg also focused on the improvement of the current situation of the games. Beyond Zynga, the company has some other projects in its pipeline.
Telling abut the details of the user's growth, Mark Zuckerberg explained the Facebook is experiencing the user base continuously. Now currently the Facebook has 1.01 billion users and there is an increase of 26% as compared to the last year and in future this number will also increase.
The officials of the company have also explained that daily active users are at 584 million on average and this has shown a growth of about 28% as compared to the last year. According to the further details, the active mobile users have the figure at 604 million users and this has shown growth of about 61% as compared to the last year.
The revenue of the company has shown the growth of about 32% and has stood at $ 1.09 billion. The company has also earned about 14% ad revenue. The company earned approximately $ 176 million in terms of payments and fees revenue for the third quarter.
Tags:
Revenue results
,
third quarter results