After achieving the milestone of more than one billion users, the Facebook is trying to experiment some additional updates in order to make its platform more users friendly and attractive.
Facebook is testing a sound alert function on its site. In addition to this it is also experimenting a new update that will allow the users to reply back the comments made on their status, photos, events etc. This thing has been confirmed by the spokesperson of the Facebook.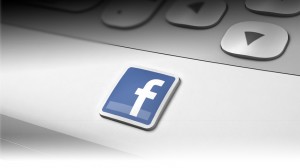 According to the spokesperson of the Facebook, "We are testing a new way to add comments to a post on Facebook". Now users will be reply to another comment as well as to the original post.
This will help the users in a way that they will be able to reply back the comments easily as compared to the existing set up of the pages of the Facebook. The reply button will be placed next to the comment button.
The officials of the management are quite hopeful that this update will provide the better interface to the users and the confidence of the users will also improve on this site.
This news of the update has come at the time when the Facebook is also testing a new alert notification update that will beep like a ping sound. This sound will emit when someone will write on the timeline, will send you a message or will invite you to an event.
According to some leading analyst of the market, this sound alert update will not be accepted by most of the users as the continuous stream of sounds will disturb the users.
Tags:
comment button
,
Reply button
,
Social Media Network