The U.S authorities has fined Citigroup about $2M following the news of failing to supervise a junior analyst who sent some confidential and insider information about Facebook's multi-billion floatation to two leading technology bloggers.
This fine has been made after Citigroup failed to follow and observe the lines of agreement that were drawn between Facebook and Citigroup.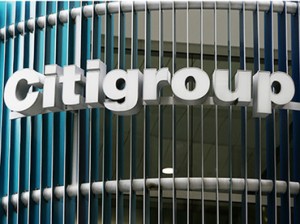 William Galvin, head of Massachusetts's top financial regulatory body, said in an official statement, "The penalty should serve as a warning to the industry as a whole".  The same regulatory body has imposed the fine on Facebook.
Citibank was amongst those leading banks that Facebook hired to help the company to manage and sell shares of the company during the $ 104bn floatation in May.
According to the U.S law, analyst at banks that have been hired for floatation of the stock purposes are not allowed and they have not any permission to distribute any research on the company until 40 days after the shares are sold.
After the thorough investigation made by Massachusetts Secretary of Commonwealth, a junior analyst that was the employee of Citigroup, emailed some secret information about Facebook on May 2. This information was emailed to Techcrunch.com which is the leading technology news and updates provider of the area.
On the other hand, Citigroup has fired the same employee during September. After making settlement of this issue, Citigroup said," We are pleased to solve this matter".
However, yesterday Facebook received some better news after a man who had filed a lawsuit in which he claimed that he owned about 50 percent of the social networking site. The same man was arrested and charged against these false evidences.
Tags:
Citigroup
,
IPO
,
Marck Zuckerberg