After testing for more than one month the beat version of Facebook's new gift service, Facebook noe finally launches the gifts services to all users in the U.S. This service is not new for the users but now it has certain additional new features in it. This time the Facebook has partnered with over 100 retail outlets to provide the opportunity to the users of Facebook to send gifts for the holidays without any delay in the time.
So if the users have friends and family and if they want to send the gifts across the country during this holiday season, Facebook is ready to provide them opportunity to send to their loved ones by using this service of gifts.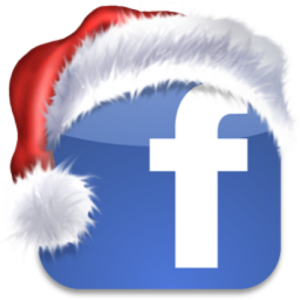 The procedure of sending the gifts is quite simple as there are tow different ways to open up the gifts feature. In the first method, the users can either find the gift icon on the Timeline of those recipients to whom the users want to send the gifts. The next step after this is the selection of gifts from the list of "recommended gifts" that Facebook has designed for its users.
The users of the Facebook can select the gifts after accessing a drop-down menu which has different available categories. Currently, this drop-down menu contains the different categories including food & drink, fun, wine, home & kitchen, beauty & body, fashion & accessories, flowers, baby & kids, pets etc.
When the users select the final gift that they want to send, Facebook will then provide the users with all details including the shipping details, ingredients, flavor or size options etc. After this, the users will be asked to choose a card that they want to send with the gifts. Facebook is currently also offering hundreds of card types including different categories of holidays, weddings, thank you, congratulations, birthdays and just because.
After this, the users will be asked to review the order details and then enter the payment options. During this step, the users will be asked that whether want to make this purchase public and share it on the recipient's Timeline or not. Here the users will also find final price including the shipping cost and other charges etc.
Tags:
Christmas gifts
,
gift services
,
Social Media site