Here is good news for the users of the Facebook that they can get more contents from the pages they like with the help of just one click.
The professional team of the company is testing a new feature that will allow its users to get benefited from most of the information that is available in the fan pages of different products.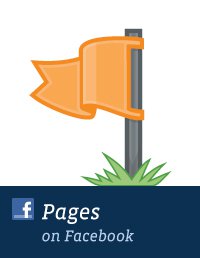 This has been decided by the company when the owners of the different pages claim that their pages information is becoming less visible on the profile of those users who have clicked and registered them by liking the pages.
During last month, Facebook faced the problem regarding the display of the information about the fan pages of the different products. This problem happened when the company altered some of its features and after noticing this big change the owners of the fan pages started to make complaints against Facebook.
Like the owners of the different fan pages, some high profile users of the Facebook have also spoken about this problem. Now, in order to resolve this problem, the company is testing some new features that will allow the users to get and enjoy more news and information about the pages they have liked in their user profile.
Currently, at Facebook.com/pages/feed, users are shown the recent updates from the different pages to which they are connected". Surely, this feature is currently in testing modes and the officials of the company are quite hopeful about the successful launch and up gradation of this feature. With the help of this feature, the users will be able to interact with all the content from the pages with a single click from their homepage.
In this feature, another update will be available under the "Get Notification" option. This feature will allow the users to have the "like" button at the top of the page. The users will also be able to receive the notification each time that specific page makes a post.
Tags:
Fan pages
,
pages likes
,
product pages