Google has announced another interesting news that it is now spreading the Google Shopping to more countries. This has been decided after the completion of the transition period in U.S that has finished on October 17.
The management of the company is hopeful that after this spread, the company will enjoy increased customer base and this will play an important role in increasing the revenue of the company.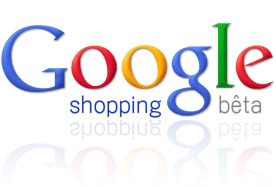 Google has announced that it will spread Google shopping to United Kingdom, Germany, France, Japan, Italy, Spain, Netherlands, Brazil, Australia and Switzerland. The management of the company has further announced that this spreading procedure will be somehow gradual as compared to the U.S.
According to the official announcement of Google, "On February 13, users in these countries will stat seeing visually cleaner results for shopping queries". This announcement further added that users will also be able to new commercial formats on Google.com that will display products in a single unit. This will also replace the current search results.
Sameer Samat, Vice President of Product Management says, "These visually cleaner results for shopping queries will enable the shoppers to refine a search by brand or price and feature larger product images to provide a better sense of a product's attribute".
Tags:
Online shopping
,
online shopping stores
,
Shopping