Some more details about the Google's new product, the Nexus 10 Tablet are now available in the market.  The general public is anxiously waiting for the launch of this product.
The elder brother of Google Nexus 7, the Nexus 10 will be introduced and launched on Monday at a Google event in the New York City. The nexus 7 tablet was also released earlier this year.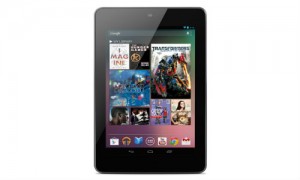 Some details of this tablet has already been available in the market and now, Brief Mobile, also published some further details of this tablet. According to Brief Mobile, there is expectation in the market that this tablet will have Exynos 52250 processor that has been designed and developed by Samsung and same processor has also been used in the Google's new Chromebook.
According to some other analyst of the market, this tablet will also enjoy 2GB of RAM and 16 GB of built in storage. As far as the display screen of this tablet is concerned, the Google Nexus 10 will have 10 inch wide screen with 2,560 x 1,600 resolutions.
The camera lovers will also fined 5 mega pixels rear facing camera and there will also be forward facing camera.  According to Brief Mobile, this Wi-Fi only device will also support Bluetooth 4.0 and NFC.
Among the Google's product, the Nexus 7 was the first device that used to run the latest version of Google's mobile operating system, Android 4.1 Jelly Bean.
According to some reliable sources of the market, the Nexus 10 Tablet will be the first tablet that will run the new and latest and more advanced version Android 4.2 operating system.  The officials of the company are quite hopeful that this tablet will be highly appreciated and accepted by the general public.
Tags:
1 GB RAM
,
Exynos 5250 processor
,
Nexus 10
,
super display
,
Tablet