Google which is the largest search engine and often this is said about it as giant search engine of the world, is achieving the highest goals in terms of certain factors.
One out of every three persons around the world use Google for finding the results of their queries. This has become the most popular search engine in the world of the internet.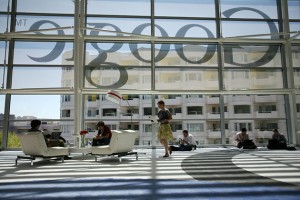 Now it has achieved another goal in terms of the employee's satisfaction around the world. A report has confirmed that Google's software engineers are getting the highest salaries in the market.
So if you are a software engineers then Google is the best place for you in terms of salaries and other employee's satisfaction tools.
A career oriented website, Glassdoor, collected the data from almost 3 million salary reports, company reviews and reviews from employees. These data has been collected from the employees that are working in more than 210,000 companies. This company has reported that Google has the highest base salary for software engineers.
According to the report of this career website, the average base salary for software engineers at Google stands at $ 128,336. This report further claims that Facebook stands at number two with a base salary of $ 123,626.
Apple is paying the average base salary to its software engineers up to the amount of $ 114,413. After Apple, there comes e-bay who is paying $ 108,809 as average base salary to its software engineers. This report has also said that after e-bay there is Zynga and it is offering the average base salary to its software engineers at the rate of $ 105,568.
The some other companies like Intuit, Yahoo, Microsoft, Cisco and Oracle are also paying the six figures average base salary to their software engineers.
According to this survey, IBM is at the lowest level in terms of the salaries to its software engineers and it is offering average base salary to the tune of $ 89,390.
This is an encouraging sign as the Google's base salary has improved $ 13,740 as compared to the last year and the base salary of its major follower, Facebook, raised almost $ 15, 882 as compared to 2011.
These report further claims that San Francisco Bay area is the highest paying area of the nation and if the jobseekers want to increase their salaries then they must move to this area.
Tags:
Salaries of the employees
,
Software Engineer