The use of different social media sites has been increased considerably world wide. The number of users on these sites is continuously showing an upward trend.
Moreover, the trend of creating different blogs or websites has also been increased. For creating websites, most of the website developers are using WordPress. This has become more famous among different users due to the user friendly nature.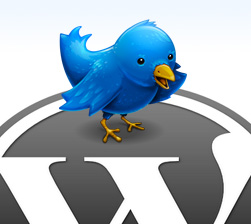 In order to promote the websites or blogs, the website developers use Twitter for increasing the number of visitors on their websites or in other words we can say that Twitter is used to drive traffic to websites that developers make. The users of the Twitter invite their visitors to follow and engage with them on Twitter.
In this article we will discuss some important ways through which Twitter can be added to the websites that developers make. There are some important ways through which Twitter can be added t the websites.
Twitter Follow Button
If someone is active user on Twitter and he wants to align his website audience with his Twitter followers, he can use the option of Twitter Follow Button in his website. For this purpose he must add Twitter Follow Button on his website. This button will allow the visitors to follow on Twitter with just one click. In order to increase the number of visitors or traffic to the website, this button must be placed in the header or footer of your website.
Tweet Button
This button very effectively and immediately spread the content that you post on your website or blogs. When the developers add this button on his website, this Tweet button gives and provides quick way to spread this message or post to others. There are several WordPress plugins that can provide Tweet button on the website.
Auto Tweet New Blog Post
There are different website developers that want to automatically connect their blog posts on Twitter. For this purpose, one important way is to set up automatic Tweets whenever someone publishes a new blog post.
Tags:
WordPress
,
WordPress Plugin
,
Wordpress widget