Instagram has recently announced the updated terms and condition of its privacy policy that will effective from January 16. According to the official sources of the Instagram, a leading photo-sharing service, the company has introduced the upgraded Privacy policy in order to better collaborate with the Facebook. The Facebook purchased the app earlier this year.
According to the official sources of the company, the exact statement is as under;
"Our updated privacy policy helps Instagram function more easily as part of Facebook by being able to share into between the two groups. This means we can do things like fight spam more effectively, detect system and reliability problems more quickly, and build better features for everyone by understanding how Instagram is used".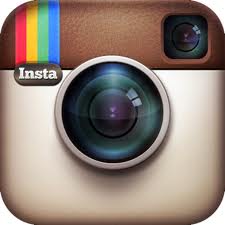 But according to some leading analysts of the market, now real challenge is that what Instagram will do with the personal data. The company has so far ensured that the users will still have complete control over who can see their content and where it is shared. But according to the sources of the company, the Facebook and Instagram will do their best in order to ensure the security of their personal data.
Recently, the Instagram has updated some portions of the current privacy policy under the head of "Information Sharing". This clause of the privacy policy is used to mention sharing contents of certain bits of information with the service providers. According to the official sources of the Instagram, some portion of this privacy policy has been updated by adding and amending some things more. The company describes its view point in the following way;
"We may share User Content and your information (including but not limited to, information from cookies, log files, device identities, location data, and usage data) with businesses that are legally the part of the same group of companies that Instagram is part of, or that become part of that group (Affiliates). The Affiliates may use this information to help provide, understand, and improve the Service (including by providing analytics) and Affiliates own services (including by providing you with better and more relevant experiences). But these Affiliates will honor the choices you make about who can see your photos".
Tags:
Instagram
,
photo sharing service
,
Privacy Policy
,
Social media sites