In the world of technology, the developers and other security professionals play their active role in providing the best things to the users. But despite their efforts, sometimes unpleasant situation occurs.
Same is the case with Google Play. According to a new research, more than 100,000 Android applications that are available in Google Play are found to be suspicious or there are some questions about the authenticity of these apps.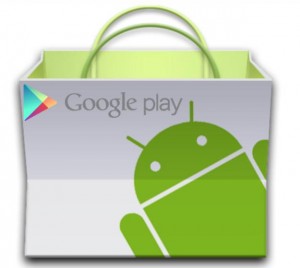 According to the research of Bit9, which is security software firm and which analyzes the app's security permissions, out of total 412,000 apps that are available in the store, about 1/4th or 25% have server types of security risks to the mobile users.
This report has revealed the situation deeply and according to the information of its findings, about 72% of the apps use at least on high risk permission, 42% access GPS location data (including wallpapers, games and utilities), 31% access phone numbers or calls, 26% access personal data such as contacts and emails and about 9% use permissions that can cost users money.
This report has further revealed that more than 25% of these apps can access the email and contacts of the phone users without informing the phone users. This report says that this matter is of great concern particularly when these devices are used in the workplace.
A significant amount of apps that is available in the Google Play, directly access the sensitive and personal information of the users. According to the some leading analysts of the market, this matter must be resolved on urgent basis as this is the matter of one's confidential information.
The developers of these apps must also play their effective role in controlling this problem. Moreover the users, on the other hand, should also carefully use these apps.
Tags:
Android apps
,
apps developers
,
Google Play