New CEO of Yahoo Inc, Marissa Mayer is quite hopeful for the company's future. In her first address to the employees of the company, she shared her broad visions and claimed that soon Yahoo will show turnaround in its current position. On her first companywide address on Tuesday, the new CEO also received an enthusiastic response from the employees.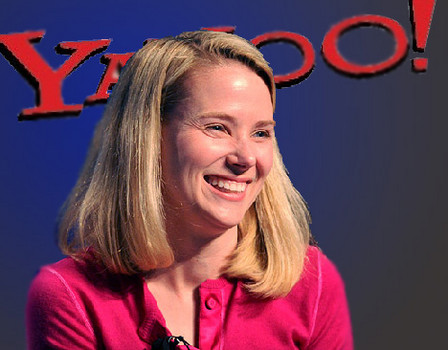 According to the details of address of new CEO, Marissa Mayer mainly focused on explaining the broad visions rather than the complete and concrete details of her turnaround strategy.
Marissa Mayer was also famous in Google as long time senior executive. In Google, while acting as senior executive, she introduced some morale boosting techniques including offering the employees the free iPhones and free foods. This showed positive impact from the employees and the company made remarkable performance during her era.
While addressing at Yahoo's headquarter in California, she focused on the importance of personalizing Yahoo's services. She also stressed on adopting the company's products on mobile devices. According to the some officials of the company, Mayer's first speech was strongly appreciated by the workforce and they showed complete determination for achieving the goals of her CEO.
Yahoo spokesperson also informed that they have appointed new CFO namely Ken Goldman, who was previously working as CFO at cyber security firm Fortinet.
Talking about Yahoo, it remains one of the most famous search engines worldwide and there are more than 700 million users of this site. Mostly users are enjoying its free services including Yahoo mail and most of the users read news and get weather forecast from this site.
The officials of the company are hopeful that under the guidance of new CEO, the company will surely achieve the new revenue targets as in recent past months the revenue of the company has slipped dramatically.
Tags:
CEO
,
Marissa Mayer