Since the company has achieved the milestone of more than 1 billion users, the company is trying new and latest updates.
The users of this leading social media site must be ready for another change at the existing Facebook Timeline. The Timeline is getting some updates in its interface.
The leading social media sit is experiencing a new design and format for the profile pages. This new design will place all posts in a single column of the left side of the page. The other activities like different updates, friends, places, apps and other portions and sections will remain on the right side.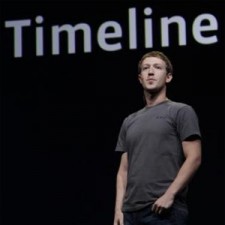 The current format of Timeline has two column layout includes the posts on both the sides. This forces the users to watch the activities back and the forth. When Timeline was launched during December, it faced many criticisms from different users. It also faced different complaints from the users claiming that this format of Timeline is so much confusing. Soon after its launch, there were numerous comments stating that "I hate FB Timeline and want to remover it as soon as possible". Currently, this has about 26,000 likes only.
In its new personification update, Timeline no longer has the vertical line that divides a profile in half. According to Inside Facebook, which has revealed the new and updated design of Timeline, informs that this change makes it look less like a Timeline.
The analysts are of the opinion that this change will bring more informative and entertaining interface for the users. They are also of the opinion that this will also increase the customer base figures. They further added that company also intends to add further new and improved features to its users.
Tags:
Facebook Timeline
,
Marck Zuckerberg
,
New format