It is an old saying that best friend is who stays with you during the good or bad times and particularly during the bad times.
But this old saying has not shown well with Mitt Romney as the number of those friends who are leaving the company of Romney on Facebook is on higher side.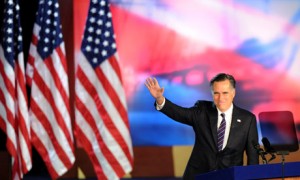 Many of Mitt Romney's Friends were not the real friends at all. According to a report, in the three days just after the Romney has faced the defeat and Barak Obama has won the U.S Presidential election, more than 50,000 users have unliked his page on Facebook.
Previously, an important thing was noted by the San Francisco Chronicle that Romney and Obama were both gaining the fans and likes on both the Facebook and Twitter till the Tuesday night. According to this report at that time, Obama gained about five times fans as many as on both the networks.
Soon after the announcement of the results, Mitt Romney has shown the decline in the friend's base as his media followers began to drop quickly. Since then, more than 55,025 users have unliked the Massachusetts Governor. This rate of dropping the friends seems as 847 friends per hour are unlinking the Romney.
Romney actually gained 17,601 Twitter followers since he lost the election. This shows that the interest of the general public is lacking after the presidential election campaign.
According to a report's comparison, the Obama has seen an increase in his already impressive social media numbers. Obama has got 33,118,444 Facebook likes which is 804,479 more than he had on election night. This figure is almost more than 20,982,472 likes than Romney showed at his peak level. Obama also has more than 23 million followers than the Romney on Twitter.
After defeat in the election, Romeny updated his picture on Facebook by making addition of the words "Thank You" in a simple picture in front of a big crowd.
Tags:
Barak Obama
,
Mitt Romney
,
U.S Presidential Elections