The facebook is considered as the most popular social media site and its users are found in almost all corners of the world. It has offered different types of interesting services to its users. Peoples from around the world are increasingly using these services.
Now users of facebook will be pleased to know that it has launched another interesting and amazing service "real" gift for its users. Through this service the users of social media will be able to buy or sell real gifts for their loved ones.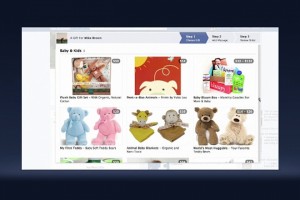 The facebook will allow the users to purchase different things including teddy bears, Starbucks vouchers, homeware and clothes. The management of facebook is also looking forward to add more products in its list to attract more customers on the site.
The price range of prices of these products varies from each other depending upon the quality and brand of the product. According to an official of the social media network, some products under this scheme are valid for US only and they worth as much as hundreds of dollars.  This service has been associated link with already facebook's events and birthday reminders.
The company is planning to collect the credit card details of the members and then it will allow them to purchase or sell. Through this service the users can also track the record or status of the delivery of the products.
The officials of the company have also informed that this service will be available at Android mobile devices, on the mobile web as well as on the personal desktop computers. This service will also be expected to be available on Apple's iOS devices in the next few weeks.
Tags:
real gift service