The number of cases in which social media has been used as prime medium for terrorist activities has been increased considerably.
Quazi Mohamamed Rezwanul Ahsan Nafis who is 21 years old Bangladeshi man and is currently residing in the United States on student visa, he has been charged with forming and planning a bomb attack on the Federal Reserve building in the New York City. This terror suspect used Facebook as well as other methods and medium to plan his attacks.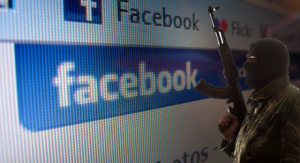 This terrorist was arrested on Wednesday following this charge. According to police statement, this terrorist was attempting to detonate about 1,000 pound bomb in a vehicle that was parked near to his target. However the device found to be fake and the planned failed accordingly.
The law enforcement agencies arrested the terrorist and he was appeared in court against this charge.
According to the documents that were released by the court, some of the early communication between Nafis and one of the undercover agents of FBI was happened on Facebook. This thing has been noticed by court with great concern. This document has the following words:
"During the period between July 6,2012 and July 8,2012, Nafis, the CO-CONSPIRATOR and the CHS began to communicate via Facebook, an internet social-media website. During these communications, which were consensually recorded by the CHS, the three discussed certain Islamic legal rulings that advise that is unlawful for a person who enters a country with a visa to wage jihad there. Nafis stated hat he had conferred with another individual in Bangladesh and was advised that he was not bound by such rulings. Accordingly, Nafis indicated that he believd that he was free to continue with his plan to conduct a terror attack on U.S soil".
Tags:
detonation
,
social media networks
,
Terrorist attacks