Twitter, leading social media site, is planning to provide further enhanced interface and updated version for the smooth performance of different activities.
Twitter is now planning to introduce and launch a new service that is related to the uploading of photos. By this service, the Twitter is mainly focusing its main rival the Instagram. It is said about the Instagram that Twitter once made plans to purchase it.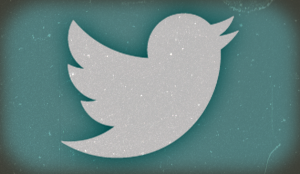 According to a report published in NewYork Times, the Twitter is planning a wide a range of photo filters that will enable the users to upload the different photos properly.  According to this report, this update will be available in the recent coming months. However, Twitter did not make any official comments about this updated report.
This update has been planned to be introduced for Twitter users in comparison with the growth of Instagram users that according to a report have approached about 100 million users and this number is continuously showing an upward trend. Instagram is considered as one of the leading stream of photos and comments the users make on the uploaded photos.
In comparison with the Instagram, the users of Twitter have to click to get the photos. Another important benefit of Instgram is that here the users can post pictures simultaneously on Facebook and the Twitter.
By introducing the photo filters service, the Twitter will become the first one to instroduce such type of service. Intsgaram sill only allows uploading photos via iPhone or Android apps.  This is the main thing where Twitter is getting the benefit over other competitors.
Facebook was also planning to introduce such photo filter service before the purchase of Instagram. The main advantages of uploading pictures on Instagram include the easy sharing and fast loading features.
According to the report published in New York Times, Twitter will get more attention of the users and this service update will highly be appreciated by the users.
Tags:
Instagram
,
Photo Filter
,
photo uploader
,
Social Media Network