Twitter is continuously trying to update its services which are being provided to the users. Recently the Twitter has announced another update to its Blackberry app. The company has added different features in its updates including the connect functionality that provides the users the details of all interactions that happen on the platform of Blackberry.
With the increased use of different smart phones, there are strong perceptions in the market that the use of Blackberry has been decreased. But the Twitter has rejected this point and claimed that a large number of users are using their Blackberry app. For this purpose, the company issued an official statement. The exact words of the official statements are as under;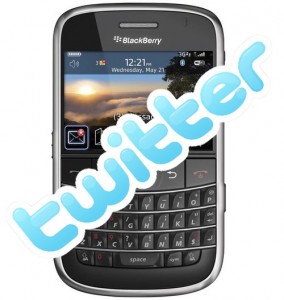 "Now Blackberry will  have Connect capabilities on Twitter. New tabs, streamlined designs, and simplified navigation make this the most enjoyable Twitter for Blackberry app yet. Connect shows you when retweeted, favorited and followed you, and gathers all your mentions in one place. And now it's simple to filter mentions and replies to see only certain interactions. We have improved access to existing and new functionality. For example, the new Discover tab  encompasses Trends, "Who to follow" suggestions, and an easier way to browse categories.
Tags:
Blackberry
,
blackberry app
,
RIM