According to a report, Twitter is planning to introduce the photo filter service by the end of this year. According to this report, the leading social media site is planning to provide the additional feature of photo filter to its users through official app and the employees of the company are currently testing this new feature.
All Things Digital, which is a leading company, provides the information that this app will be offered before the end of 2012. There are some other sources of the market that are also predicting the same news.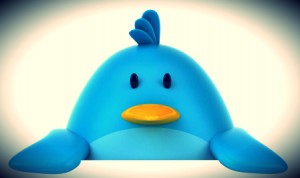 The sources of this report are also pointing out the different features of this app.  It is expected that this new photo app will offer high resolution than those of the Instagram. This has been mentioned according to The Next Web: The picture that will be uploaded through this app will be of square shaped like Instagram but most expectedly this picture will be offered in 1,024 x 1,024 pixel resolution. Instagram is providing the 612 x 612 smaller pixels resolutions.
Twitter is more quickly following the Instagram and according to the analysts of the market, there will be strong competition among both the companies after Twitter launches this service. With the help of this feature, the users will be able to view Instagram photos by attaching them to the tweets with the links in the timeline. Now, the photos on Instagram can also be viewed on the Twitter app but in this case the result is not good.
This is not the first time when this news has come in to the presence. During early November, there were strong rumors and reports from different Twitter sources that the company was busy in preparing the series of filters that users can apply to their pictures in order to upload on the Twitter. After the introduction of the photo filter service, the company will come in the direct competition with the Instagram.
The competition between Instagram and Twitter has become of serious nature since the Instagram has been acquired by the Facebook for $1 billion in early April of 2012.
Tags:
Instagram
,
micro blogging site
,
Photo filter service