The main news headlines of recent past day's newspapers are mostly related to the Sandy storm or U.S Presidential elections.  But most of us did not notice about the series of strikes that have been continuing over the last one month or so against the single largest private employer.
On October, 4, the workforce of Walmart store went on strike for one in Southern California. Exactly one month before this date, there were similar strikes from the workers of the store throughout the Walmart's supply chain network.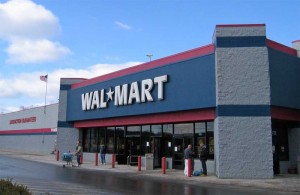 After that there was a series of strikes by the employees of the store throughout the country but there was no complete strike from all employees in a single time. But some stores that are located in Oklahoma, Dallas and Seattle, almost all the employees have participated in the strike.
The Walmart has become controversial in some past years. There are both the supporters and opposing agents. The supporters claim that this store is playing an effective role in providing the consumers the low cost products and at the same time it is also playing an important role in employing the large number of people. But the employees of single largest private store claim that the jobs in the store are with low pay package and they are forced to work in bad working conditions.
Now, in order to resolve these issues, the workers of the store are trying a nig strike in the store throughout the country on Black Friday. For this purpose, they are planning to use the Facebook to boost up the fellow employees for effective completion of the strike.
The workers of the Walmart may be reluctant in the announcement of such type of strikes as this might lead to the loss of their jobs. Therefore, they are considering Facebook as safe heaven where they can share their ideas and with the help of this medium they can also motivate other employees to take effective part in the strike.
Tags:
Black Friday
,
Massive Strike
,
supply chain
,
Walmart