The strong copyright case between Google and US publishers has come to an end after they settled their seven years old case on the copyright issue.  This case was filed about seven years ago over the issue of Google's Library Project.
According to a statement issued by American Association of Publishers, Google will now receive access to in-copyright books from its members.  Under the agreement signed between Google and US publishers, publishers will have the right to remove their books from Google Library if they choose to do so.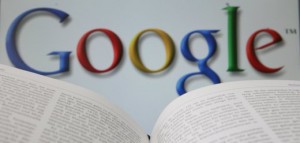 This case was basically suit filed against Google in October, 2005 by the large five American Association Publishers including The McGraw-Hill Companies, Pearson Education, Penguin Group, John Wiley and Sons and Simon and Schuster over the world's largest search engine plan to create the world's largest digital library.
Google is facing serious problems in another case from the Authors Guild of America over the issue of library project and this case is still ongoing. Broadly speaking, Google scanned more 200 million books for its plans to digitalizing the library without getting any prior permission from the publishers.
In addition to this, Forty libraries including the Bodleian in Oxford has allowed the permission to Google for scanning their important collection of historic texts.  This has provided Google some relief over the copyright issue.
Tags:
copy right issue
,
digital library
,
US publishers