With every new day, we see different scam messages on Facebook. These scam messages are mainly used to dodge the users and in some cases they may also misuse the information of the users. Now days, these messages are continuously increasing on the Facebook.
Now, the security analysts have identified another scam message on the Facebook. This message is inviting the users to a new and shiny look of the profile of Facebook. This message also explains the negative points of the existing profile of the Facebook.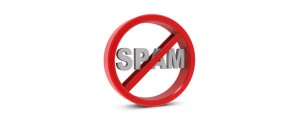 This email message contains the official looking Facebooks graphics style and looks like as "You have a new kind of profile. It is your collection of the photos, posts and experiences that tell your story. Visit Facebook to choose your cover photos, add important events and photos from your past, and many more."
This seems like the description of the Facebook Timeline. The official of a security analyst firm says "If you look closely, you will notice that the spammers did a bad job for this purpose". The official spokesperson of the Facebook says that we are continuously trying to remove this message from the Facebook. The officials of the Facebook also warned to users to remain be careful about this sort of the messages.
When the users click on the link, this message takes the users to a website for the "Toronto Drug Store" instead of going to the Facebook. The main objective of the spammers is to earn more money by brining more traffic on that website. In addition to this, there is always threat of Malware due to these scam messages.
No doubt, the spammers have made an interesting email for getting the attention of the users of the Facebook. Up to some extent, they have succeeded in their mission but due to strong security features of the Facebook, they are now facing problems in getting more clicks on the link.
Tags:
Sam messages
,
Social media sites
,
spammers