The YouTube has announced a new featured update that will make the process of adding text to the video easier. With the help of this feature, the users (video creators) will be able to customize the text that is available with the shared videos. This option will be available to both the on the YouTube and other social media sites.
According to the sources of the YouTube, "in YouTube feeds, the text will be merged into the upload feed items. This will also work with the scheduled publishing feature, offering you even greater convenience".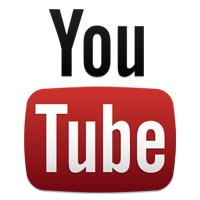 This feature also has some other interesting features too. One important feature includes that makes the users to customize the text appearing along with the shard video. This customized text will also appear when the users share video on other connected social media accounts including Google+, Facebook and Twitter. This saves the time of the users in terms of making changes in the texts accompanying the shared videos.
Recently, there was another important update through which the YouTube and Google+ had become more integrated. With the help of this option, the video creators have the option to share their uploaded videos to Google+ and at the same time the Google will display all of the public videos on the public Google+ profile. The officials of the company are quite hopeful that this update will increase the customer base at the Google+ and this will also contribute positively towards the revenue generation.
Tags:
shared videos
,
video creator
,
YouTube