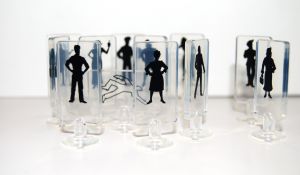 There are several types of cool facebook status and because we love cool stuff, we will talk about them in this article. Facebook seems to be all about making a lot of virtual friends and getting a lot of pushes on that like button under your statuses.
The Funny One
The first, and from what I can picture, the best cool facebook status category, is the funny one. I like a nice and funny status because that's why I use facebook, for fun. It is so simple to tell a short but funny and interesting story and make someone's day. Example range from a funny joke to a funny mistake you have made in some given situation, this is the definition of a cool facebook status.
Interesting Information
Another interesting category can be the statuses that actually provide with some sort of interesting information. Anything goes here, from events and movies to birthdays and parties. You can gather all your friends around in a couple of hours if you need to and that means that the status is cool. Even statuses that tell people about world issues, like the earth quake in Japan are cool because a lot of people get their news on facebook. This is very true, since statistics show that most people don't have time to read the news because of too much time spent on facebook itself.
Avoid Being Aggressive
So, what do you need in order to create your very own cool facebook status? Well, first of all it needs to avoid being aggressive towards people because that is only cool for some of your friends, and by definition, a cool status needs to be cool for most of your friends. After that you really have to be original. Copying something is not cool, it's just lame and it shows the world that you are lazy and not interesting at all.
Public Interest Event
A cool facebook status also needs to provide with information about a certain public interest event. If you provide with such information, you don't need to worry about being funny or interesting in any way because will be interested in the information itself.
Text Image
Another simple way to have a cool status is to use a special combination of symbols that builds an image. There are a lot people using stuff like this:
║▌║█║▌║▌││║▌║█║▌│║▌║█║▌║▌││║▌║ *ZAP* *BEEP* Price: $7.95
This looks interesting and funny at the same time, so it basically defines coolness. It is also pretty original and you can easily think of something on the same note without it looking like something that has been done before.
Be Original!
Remember, always be original and funny or interesting if you want a cool facebook status.  It's easier to simply copy something, but the satisfaction of creating something interesting and original is all worth the imagination effort. Give it a go and maybe even see what your friends have as a status right now. I'm sure you can find a couple of good ideas that you can turn into cool statuses with some minor tweaks.
Tags:
Facebook
,
Social Network
,
Status