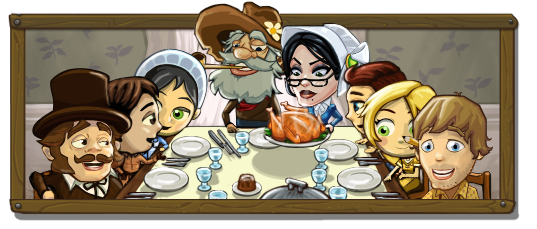 Facebook, besides being the largest social networking site in the world, it is also one of the largest online game providers, with over 1000 games. Top facebook games are played by millions of people each day and more games are added each month. You can easily find a game to your liking and enjoy without having to pay any money. You can also play with your friends and enjoy socializing on a completely new level.
So, what are the top facebook games of 2010? Well, we will tell you all about them in a minute.
10. It Girl
The number ten spot is reserved for "It Girl". This is the game that will let you create your very own fashion shop without spending a dime. You can manage it in which ever way you want and you can, of course, have your friends visit it and help you expand it. The fact that it is mostly directed towards the female public puts it in the last spot on our top facebook games of 2010.
9. Robot Unicorn Attack
The number nine game on our list is "Robot Unicorn Attack". This game has received high praises mostly because of the very good gameplay but also because of an internet meme concerning robot unicorns. The game is indeed pretty good and it works very well, especially if you happen to have a down day at the office and not too much is going on around you.
8. Mighty Pirates
The next top facebook games contender is the number eight game, "Mighty Pirates". This game is rather new on the radar and not a lot of people have had a chance to try it, but it seems to be worth your while. It is very cool because you can customize your ship properly for the battles ahead and that always makes a game a lot more interesting.
7. Flutter
"Flutter" is the number seven game on our list because it is simply beautifully drawn and comes with addicting gameplay. You should really give it a try.
6. Pocket God
"Pocket god" comes in at number six and if you played and enjoyed "Black and White" you should really try this one. You will love it and it will keep you glued to the PC for a long time.
5. City of Wonder
The number five top facebook games candidate is "City of wonder". It is the best substitute for the very well known Civilization franchise distributed on the PC. If you miss the old days, this is the game to bring it all back.
4. Ravenwood Fair
"Ravenwood Fair" is on the fourth spot because of the ease of play and the funny, yet demanding little animals. You can build your very own fair with a lot of interesting rides and games to attract customers.
3. Zuma Blitz
The first spot on our podium is occupied by "Zuma Blitz". Everyone knows what Zuma is and what it wants from your and know you can play it on facebook.
2. CityVille
The runner up in our top facebook games leaderboard is "CityVille". This is similar to some extent to "City of Wonder" but more playable and with a lot more content.
1. FrontierVille
The best facebook game of 2010 is not "Farmville", as everyone expected, it is the moral successor, "FrontierVille". This game is larger, easier to understand and in general a lot better than the famous "Farmville".
This concludes our top facebook games of 2010. If you plan on trying some games on facebook, the ones you can see above are the ones that you should think about trying first.
Tags:
Facebook
,
FarmVille
,
Frontier Ville
,
Games
,
Social Games
,
Social Network