The management of Apple has got good news about the iPhone 5. The company has received the approval to release the iPhone 5 in Greater China after the final piece in the regulatory requirements vanished. The company gave the December 2012 deadline for the release of this iPhone 5 in China back in October 2012.
According to a report of the Wall Street Journal, the Apple has obtained the network access license. According to this report, the notice mentions the China Telecom by name.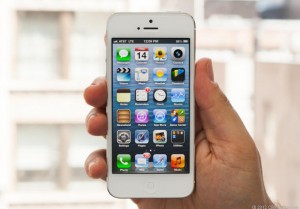 Apple CEO Tim Cook proposed during a conference call that was held earlier this month, that the iPhone 5 would arrive in China on its network during the start of the December. At that time, some analysts of the market made criticism on this announcement and they claimed that it is impossible for the Apple to launch the iPhone in China. But now this has been proved wrong as Apple has got final approval after fulfilling all the requirements of the regulatory body.
According to the report that has been published in the Wall Street Journal, if China Telecom has some senior experts that can work on this device, it could attract away large number of subscribers that are anxiously waiting for this device.
A large number of people are waiting for this phone in China and they are more anxious to see the progress of this phone in China. According to the some analysts of the market, the rival devices including the Android devices are getting the larger share in the market and Apple may face some difficulty at early stages about the market share. There is also an option that is available for the consumers that whether they will go for the iPhone 5 or they will get the other latest models of Android phones.
It is the general rule of the Chinese markets that the devices go on sale in the market within a few weeks of receiving the final regulatory approval. Apple can do better in this market as the manufacturing capacity of the company is quite satisfactory. The main reason of delaying the entry in the Chinese market is that Apple ensured first that it has sufficient stock to meet the requirements of the other markets as well.
But according to some officials of the company, the Apple has performed well in other parts of the world and similarly the company will also perform in the Chinese market as all the formalities regarding the initial launch has been finalized.
Tags:
China Telecom
,
IPhone 5
,
Regulatory bodies
,
Unicon Mobiles