A man was found involved in a fraud who sued the Facebook and Zuckerberg who is the CEO of the leading social media site back in 2010.
Paul Ceglia, who is 39 years old man and resident of western New York sued the Facebook and Zuckerberg in 2010 claiming the right for 84% rights of the company. Now he has been indicted on federal charges of some frauds including wire and mail frauds on the basis of the fake evidences in these cases.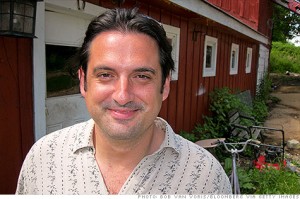 The person claimed in his original lawsuit that the CEO of the Facebook, Zuckerberg, promised with him that he will provide huge stake in the Facebook in return for coding work on Facebook that was performed in 2003.
But according to the findings of the case, Ceglia made contract to work with the Facebook but he made a false and fake contract that showed the Zuckerberg' willingness to provide Ceglia with at least 50% interest in the Facebook.
Ceglia was firstly arrested and charged in a criminal complaint that was lodged in last month, now he has also been accused of creating different fake e-mails and destroying evidence in the case that was lodged against him.
According to the sources of the court, each charge against Ceglia could put him to jail for maximum up to 20 years. The next hearing has been scheduled in the Manhattan federal court on Wednesday, November 28, 2012.
Facebook did not show or made any comments on Ceglia case. But spokesperson of the Facebook told a newspaper in April about the Ceglia's case against the company and its CEO that "this is a fraudulent lawsuit that had been brought by a convicted fellow and we will try our best to defeat him in the court".
Tags:
Ceglia
,
Fradulent activity
,
Marck Zuckerberg
,
Scoial media site