Apple got another important achievement in terms of shipment of mobile PC for the second quarter of 2012. According to a report from leading supply chain analysis firm, NPD DisplaySearch, the apple got 84 percent of total mobile shipments during the second quarter of 2012.
The LG display also got benefit from this as it supplied the highest number of mobile PC panel to Apple in terms of its supplier relationship with the Apple.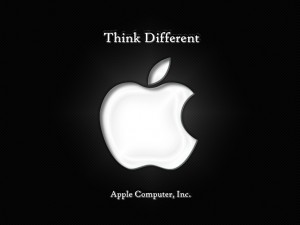 The success of the Apple in the market in comparison with the other players of the market is due to the fact that the company introduced different important products including the iPad 3 and iPad 2. Both these products provided the highest level of services and features to its customers.  According to a research report, the iPad 2 remains very popular among the customers and demand of this product always remained on the higher sides. This device also contributed the highest portion or share in the total sales of the company.
According to this research firm, during 2013, the demand of tablet PCs will remain on the higher side. The NPD says that in 2013 the other competitors of the market will focus more on building different supply chain relationships with touch-capable notebooks and most of them will be based on Windows 8 and highly slim PCs.
As far as the different suppliers of the market are concerned, the Samsung is seriously considering reviewing again the terms and conditions with the Apple and is planning to reduce its share with the Apple. The company is thinking to add new buyers in the list including the Amazon and Barnes & Noble in order to make the diversified portfolio, according to the NPD DisplaySearch analyst.
According to the research report of this firm, at the end of 2012, the year wise growth for notebook PCs will be around at 2%. The research firm is claiming that the growth in the Tablet PCs will be on higher sides and is expected to remain around 75% year on year basis. According to this report, the Apple will still play an important role in the growth of the Tablet market.
Tags:
DisplayResearch Firm
,
IPad
,
Mobile PCs
,
NPD