Apple has just released the new version of iTunes 11 that was waited for long time. This version of iTunes 11 has totally different outlook from the previous one. In October, the company declared that there might be some delay in the release of new version of iTunes. But after the release of this new version the company has done great indeed. By the introduction of this new version, the company has achieved another milestone.
As compared to the previous version, the new version has different unique and amazing features and these features have made it more user friendly. The general idea behind these apps is the same but the performance of the different apps has made better in this new version.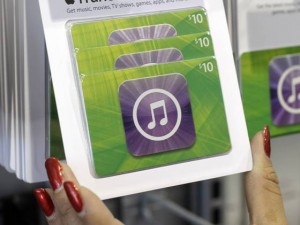 iTunes is basically considered as the digital hub for all of the entertainment contents including music, movies, TV shows, podcasts, books etc with the option of a store to buy, rent or download different things. iTunes is also considered as the iOS media and software synchronization apps.
The interface of the new version of iTunes is totally new and it has also been improved upto great extent with the more whitespace and less UI chrome. Here contents come the first. In this new version, the left side column has been removed. The users have the option of switching back to the old artist, album or song column as it was done in the iTunes 10. The iTunes store also has a new look in this version. Some of the important features of this new version include the following;
The search function of this version has been made more enhanced and improved. It has a pop-up interface that returns results for different artists, albums and songs. The users of this version of iTunes 11 can enjoy the search option in better ways.
The additional feature of new mini player has also been redesigned. This mini player has the ability to search directly from the small windows. The users can also have the option to manage the Up Next queue without opening this app.
Tags:
iCloud Integration
,
iTunes 11
,
Up Next