The spokesperson of China Unicom announced in a press release that the company received more than 100,000 units of iPhone 5 on its first day of pre sales. This thing has also been mentioned in a report.
But some rivals of the market are saying that this figure is not true. But according to the opinion of some leading analysts of the market and according to the report that has been published in a leading magazine, the announcement by the China Unicom seems true.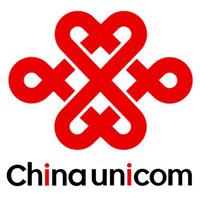 The sales of the iPhone 5 has been made possible after all the regulatory formalities are completed and after getting the approval from China's Ministry of Industry and Information Technology.
This thing was announced by the Apple that the iPhone 5 will be made available in China and some other 50 countries including Brazil, Russia and Taiwan on December 14. Currently, the iPhone 5 is available in almost 47 countries including the U.S, UK, Hong Kong, Japan and Singapore since September 21.
The launch of iPhone 5 in Chinese market is great news for the Chinese consumers. Earlier, China received the iPhone 4S on January 13 which is just after three months as the iPhone reached in U.S markets.
During August, a research group namely IDC estimated that Apple's share in the Chinese markets is not well appreciated and this share was cut to the half during the second quarter to about 10 percent.
In China, the main competitor of Apple will be a Chinese company Lenovo. About this company, the some analysts of the market believe that this will take number one smart phone manufacturers position in China till the end of next year. This company's products include the Android-powered LePhone. The most important benefits of this device include the strong brand recognition, nationwide availability and affordable pricing.
But Apple is quit hopeful about the Chinese market and it says that this market if filled with different opportunities. At the event of Apple's fourth quarter earnings call, Time Cool explained that revenue for the full fiscal year was $23.08. He further added that from the Chinese markets this will be increased by $10 billion year-on-year basis.
Tags:
China Unicom
,
IPhone 5
,
Lenova
,
Pre-sales orders