Facebook introduces another important feature regarding the chatting with other friends. This facility allows the users to chat within the Firefox. This is new addition in the already provided hundreds of features of the leading social media sites. With the help of this feature, one can chat with the Facebook friends from directly with in the Firefox.
With the installation of this new feature, Facebook Messenger appears on the right side of the browser window. With the help of this feature, the users are able to see which of their Facebook's friends are online and they can chat with the Facebook'f friends without having it open in the browser window. The idea behind this new feature is that the users can keep up with what is happening on the social media network without losing the connectivity to the other sites.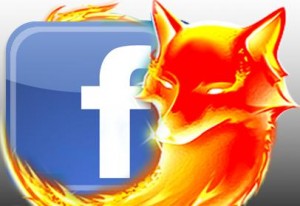 In addition to the chat facility, this feature also allows the users to have access to the notifications whenever new comments are made on the posts and when someone is tagged in photos.  This feature lets the users to have complete access to the messages history.
This release is the first implementation of Mozilla's new Social API which is available in the beta form now but it will soon be upgraded, according to sources of the market.
The Facebook is the first social media site that has taken the advantage of this facility. This API opens the opportunity to the other social networks sites including Twitter and LinkedIn that means these sites can also take advantage of this facility.
According to some senior officials of the Mozilla, this is just the beginning and Mozilla has the plans to add support for more features in the near future. The company also has the plans for support for multiple providers.
Tags:
Integrated chat
,
Mozila Firefox
,
Social media group