Facbook has made another achievement and announced that it will replace the Infosys on the NASDAQ 100 Index on December 12. This has been decided after seven months since the IPO of the Facebook. This has been reported by NBC, tonight.
This news has come into the place after the Infosys's recent announcement that it will recently bring itself to list in the New York Stock Exchange from NASDAQ. This has been decided by the management of the company in order to make its stock available to more international investors.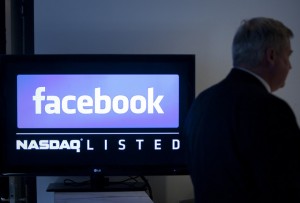 The stock prices of the Facebook have shown a considerable growth since its IPO after seeing certain falls in its prices. The stock of the Facebook was listed in the NASDAQ in May and since them it has given different reason to its shareholders to worry. Since the third week of the November, the prices of the stocks of the company have performed well as its stock has shown fourth month high during November since its IPO.
In this month, the stock of the company continued to show the upward growth and its stock jumped almost 28 percent in the month of November and at the end of the month this stock closed to $27.46. The analysts of the market have changed their future outlook about the stock of the company and have set the price target at around $32-$34.
It is said about the NASDAQ 100 Index that it is an Index that represents the largest domestic, non-financial securities that are listed on the NASDAQ. The analysts of the market are considering this as positive move. It is positive thing about the Facebook that during the recent past most of the familiar names in the technology sector have gone to the public but Facebook is the first among them which has reserved a seat to list in the Index. We continuously see and hear the names of the LinkedIn, Zynga, Groupon, Pandora, RenRen or Zillow but none of them has yet listed.
Most of the analysts of the market are of the opinion that in Future, the stock of the company will perform well. Currently the market capitalization of this stock is standing at around 459 billion but this stock still have to travel a long distance to again reach to its IPO price of $38. The analysts of the market have changed their opinion about the stock of Facebook after analyzing the third quarter results of the company in which the company posted $1.26 billion revenue which is about 32% high as compared to the last year. Another important thing about the positive outlook of the Facebook is the achievement of 1 billion users.
Tags:
Infosys
,
NASDAQ 100 Index
,
New York Stock Exchange