Google has made some interesting announcements regarding the acquisition of some important things. The company has announced that it has acquired the YC alumni BufferBox. At the same time, the company also informed that it has also acquired the Waterloo-based startup that has some special features and provides the users the option of lockers to receive temporarily the delivery of packages from online e-commerce stores and retailers.
The company is mainly led by an important team of three University of Waterloo graduates including Mike McCauley, Aditya Bali and Jay Shah. The startup of the company shares a building With Google's Waterloo office and this is located in the Communitech accelerators VeloCIty Garage offices in that city.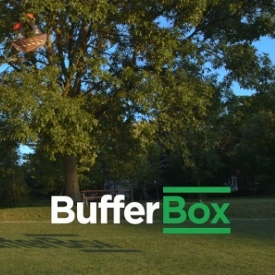 The terms and conditions of the deal were not disclosed at the time of announcement. According to the abstracts of an interview that was given by BufferBox founder, McCauley to the Financial post, "the company hopes to build out its vision a bit quicker and thanks to the resources and talent newly available from Google".
According to the some sources of the market, the BufferBox will continue and retain its distinct brand and this has been finalized in the deal. The official spokesperson of the Google made following official statement on the occasion of acquisition;
"We want to remove as much friction as possible from the shopping experience, while helping consumers save time and money and we think the BufferBox team has a lot of great ideas around how to do that".
Google is doing a lot for the mobile commerce side with the help of Waterloo. Waterloo provides engineers and graduates to Apple, Facebook and different other top Silicon Valley Tech companies and startups.
BufferBox has plans to offer about 100 of its delivery lockers in the GTA and Hamilton area in the Canada by the end of the next year.
Currently, the Amazon is offering similar feature to its users and subscribers. According to the some leading analysts of the market, this move by the Google will enable the company to compete the other competitors of the market that are currently offering this service to their users and subscribers.
Tags:
Amazon
,
BufferBox
,
e-commerce
,
Waterloo-based Start Up