It has been informed by the sources of Google that the company has sold the Motorola Home to a broadband technology company, Arris Group after receiving the net amount of about $2.35 billion. Motorola Home is the Motorola Mobility's set-top box division. According to sources of the company, the Motorola Mobility was acquired by the Google in May 2012 after the payment of $12.5 billion.
Google will get net cash amount of this deal amounting to Rs. $2.05 billion and the remaining amount will be received in the shape of newly issued Arris stock that will show about 15.7% ownership stake in Arris.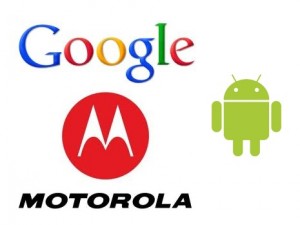 The Chairman and CEO of Arris explained in a statement that "This transformational combination of two complementary businesses will create a leading end-to-end provider of today's video, data and voice products and tomorrow's next-generation IP-based broadband products. Ever expanding consumer demand for bandwidth will continue to drive growth across cloud and network technologies we provide that enable innovative home entertainment products and services".
He further added, "Acquiring Motorola Home builds on Arris rich history, creating a global player with the significant foot print, revenue, and cash flow. It also adds expertise in video and a large presence in the home to our core strengths in voice and data, ensuring we are even better positioned to capitalize on and manage the evolution towards multi-screen home entertainment. We look forward to working with Motorola Home team as we integrate their complementary product portfolio and engineering expertise to accelerate best-in-class end-to-end solutions to a broader customer base and increase value for the shareholders".
Back in August 2012, the Google announced lay off of about 4000 employees at Motorola Mobility and closed the same company's Israel branch.
Tags:
Arris
,
Motorola home
,
Motorola Mobility