Google has finalized a deal with European music publishers. This will provide Google the opportunity to access about 5.5 million tracks that have been spread in about 35 countries including the famous artists like Lady Gaga and Rihanna.
These arrangements have been made with Armonia. Armonia is considered as the largest ally of music publishers in the world that includes French, Italian and Spanish groups.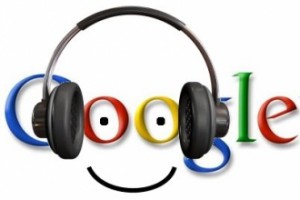 This will improve the operational capacity of the Google as it will enable the company to expand the availability of the music contents to different European countries. This will also provide the opportunity to the company to compete with the media marketplaces of Apple and Amazon.
The Associated Press confirms that the terms and conditions of this deal are according to the norms of the industry. In this deal, the main rivals of the Google are Amazon and Apple.
According to Catherine Kerr-Vignale, who is the SACEM representative, "The Apple and Amazon also have the same country by country agreements and the addition of Google will also broad this category". The agreement deal of Google will reach to more than 35 European countries. According to Kerr-Vignale, this deal also includes the UK and American sections of Universal Music Publishing library and Sony's Latin music catalog.
This deal of the Google will enable the users of the Google to access greater contents of the music in more range of countries. This deal has also provided the opportunity to the company to provide this facility in those countries where other competitors are already present. This will increase the customer base of the Google. Before this, Apple has already provided this feature to most of the users with the presence across the globe.
This deal is the part of Google's future strategy of competing its major rivals including Apple and Amazon. The analysts are also of the opinion that this surely contribute positively towards the revenue generation of the company.
Tags:
Lady Gaga
,
Music Publishers
,
Rihana