Google has achieved another milestone by introducing the latest and advanced version of Android 4.2 Jelly Bean operating system in its Nexus devices.
This latest version of operating system has certain important and latest features in it and has been designed after strong and comprehensive research.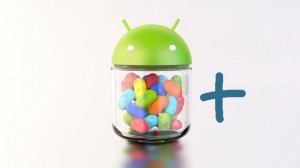 Previously, Android 4.1 Jelly Bean operating system was released in June 2012. Since then this operating system has been used in different devices that are currently available in the market.
One of the most important features of this operating system is that it brings more responsive and fluid user experience of the device and that why Google calls it as "Project Butter". It is being used in new as well as in the existing devices.
The analysts are of the opinion that with the introduction of Android 4.2 Jelly Bean operating system, Google is not offering a new name instead it is offering more fineness in its current operating system.
This operating system has certain new features in it. Most important features include the new photo sphere camera, gesture typing, multiple users, day dream and wireless TV.
With the help of day dream feature, the users will be able to change what Android shows on the screen when the device remains the idle. The officials of the company are quite hopeful that this update will bring more interest in the devices and more users will move and switch to this new operating system.
Gesture typing is also the new feature that has been developed in this operating system. With the help of this gesture typing the users will be able to just glide their fingers across the letters rather than typing them one by one. For this purpose the option of swift key has been introduced in this operating system.
Tags:
Android 4.2 Jelly Beans OS
,
Nexus Devices
,
Nexus Smartphone
,
Nexus. Tablet