After the successful launch of iPad mini, the Apple is facing some problems regarding the supply of this device in the market. This problem has been associated with some selected models. The white and silver colors of this device have extreme and high demands on the online stores.
The company started the preorders options of its 7.9 inch new device just after the announcement about this device during a mega event. Initially, the Wi-Fi only device is expected to be shipped on November 2. But for white and silver colors the company is demanding about two week's time for the delivery of the product.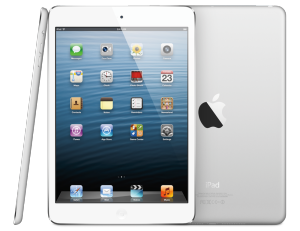 The demand of white colored device showed an increasing trend after some speculations in the market that Apple had no initial stock of that color option. However some online users got success in placing the online orders for the white colored device. But the company stopped receiving orders for the white color till the arrival of the fresh stock.
Some analysts of the market are of the opinion that company had limited stock for this color and in future the company may face some problems regarding the supply issues.
As far as the supply of this device in other areas are concerned, in UK, the 16GB Wi-Fi only black and slate version is also now listed as shipping in two weeks time. But still, the 32 GB and 64 GB devices are still available for November 2.
The company faced increased demand of the lowest capacity models and cheaper priced models first and the company faced major supply problems in these models. While in US, the online stores are also facing the problems in bigger versions of this device.
As far as the Wi-Fi + cellular models are concerned, the company is giving time as "mid November" for the US and "late November" for other countries.
A similar situation is taking place over at iPad 4 preorders, with the 4G version of the larger tablet also shipping after the Wi-Fi only model.
There were some speculations in the market before the launch of this device regarding the supply chain issues and now these things have been proved true.
Tags:
iPad mini
,
Supply problem
,
white colored iPad mini