The war between two strong competitors Apple and Samsung is in full swing and again Samsung faced defeat in this impressive global patent war. During last weekend, a Tokyo court refused the Samsung's application regarding blocking and stopping the sales of Apple's iPhone in Japan.
According to "The Japan Daily Press", the Tokyo District Council rejected and refused two Samsung's claims during the last month. First claim was rejected by the court on Sept. 14. This claim was about some technology issues. Samsung blamed Apple that Apple's iPhone's technology that was used for downloading different applications violated Samsung patents.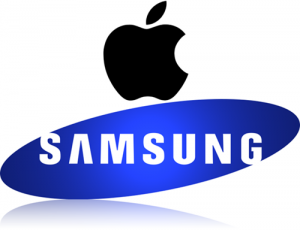 The second claim was rejected by the court on Oct. 11. This claim was also about technology issues. In this claim, Samsung again blamed Apple that Apple's iPhone "airplane mode" also violated Samsung technology.
According to the decision of the court, Apple will continue the sales of iPhone in Japan. This device is most widely and extensively sold item in the markets of Japan.
The war between Apple and Samsung over the patent issue across the world has been continued over the past year or so. The customers of U.S market got mot of the benefit from this war. On Aug. 24, San Jose, Calif. Court awarded about $ 1 billion in compensating the damages being faced by Apple.
Tags:
iPhone
,
Japan Daily Press
,
Japananese Market