Officials of Pakistan Telecommunication Authority have blocked more than 20,000 websites including Youtube, over the issue of anti Islam film "Innocence of Muslims". These websites were hosting objectionable material of this anti Islam movie.
This decision came after Google refused an appeal of Pakistan regarding blocking the film from YouTube which is the video sharing site of the same company.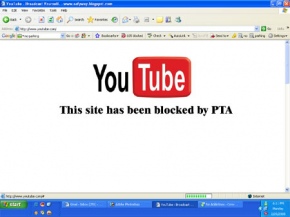 According to the officials of the Pakistan Telecommunication Authority, we have blocked more than 20,000 websites and blogs since this blasphemous and objectionable movie have appeared on the internet. This decision has been well appreciated by peoples of Pakistan.
The officials at PTA told that many of the blocked sites may receive reinstatement in the near future but the chances of lifting ban on YouTube are very rare.
The ban on the YouTube will remain continue as long as it will not remove this objectionable and blasphemous film, the official further added. There is strong wave of anger in the peoples of Pakistan and they will not bear this in any case.
YouTube has repeatedly denied the different appeals from Pakistani officials about the removing of this film from its site. PTA banned YouTube on September 17, but the decision of blocking other sites came during this week.
Tags:
blocking of websites in Pakistan
,
PTA
,
Websites ban
,
YouTube