There is good news for the Arabic and Farsi speaking mobile users that the leading microblogging site the Twitter's mobile app is also available now in Arabic and Farsi. This has been announced by the Twitter in a press conference.
The main site of the Twitter is also available in these two languages in addition to the Hebrew and Urdu since the month of March. According to the spokesperson of the company this will be new addition in the site's mobile apps and this app will be beneficial for Arabic and Farsi speaking people as they are more familiar with the right to left language.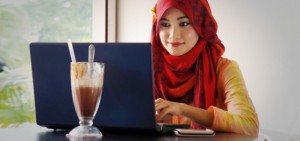 Some observers of the market are considering this addition as interesting. According to them the Twitter has decided to release its mobile site in Farsi and Arabic after analyzing the importance of both the regions in the area. Farsi is the official language of Iran and in Iran the Government has strict controls over the internet usage. During September, the Government of Iran announced that they have firm plans to launch to their domestic internet and this domestic internet will hopefully be effective and operational by March 2013.
Twitter was initially considered and seen as the important organizing role during the 2009 Iranian president election protests. But now after the introduction of this site in Arabic and Farsi, the observers are pointing this step as positive.
Tags:
Arabic and Farsi
,
microblogging site
,
mobile apps